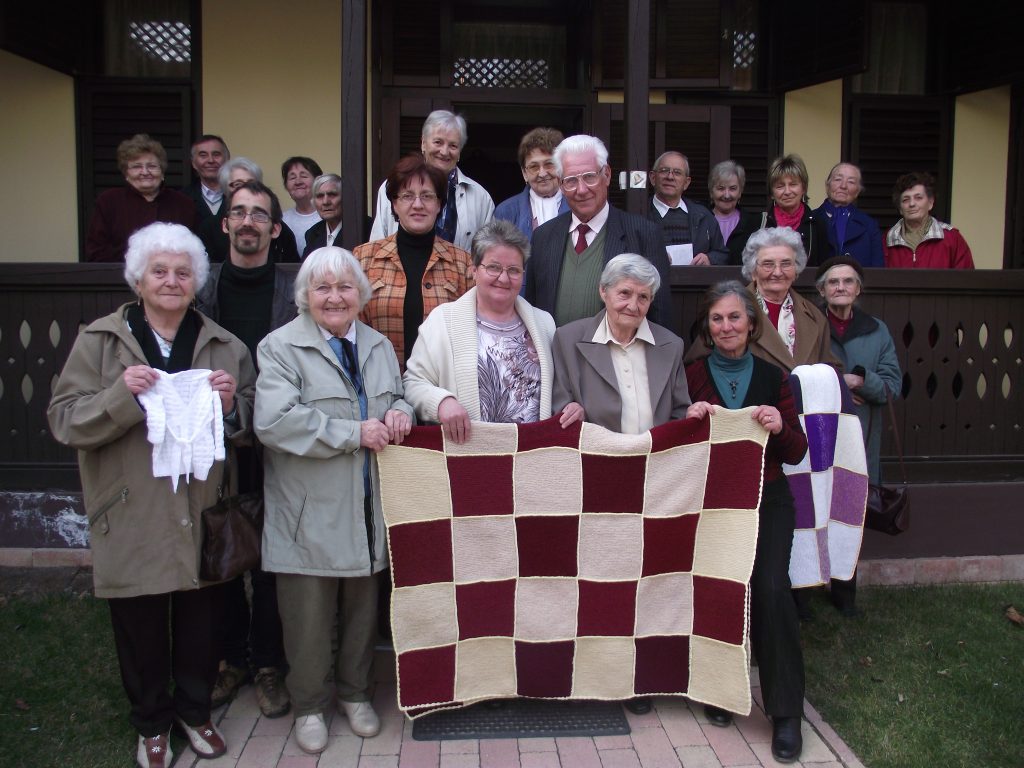 At the end of March, the leprosy mission afternoon of the Balatonföldvár sub-region took place again.
For 25 years, the Balatonföldvár Small Area Lepramissi Group has been one of the most active supporters in the country.
Under the leadership of Károlyné Irénke Szlukovinyi, they are working in Siófok, Szántód, Balatonföldvár, Balatonszárszó, Balatonmária, Kőröshegy, Kereki, Kapoly, Kánya to help leprosy patients. Their support is continuous throughout the year, for which we are very grateful. With so many ideas and individual ingenuity, they spread the cause of Leprosy Mission and win donors and donations to help the most needy.
In March each year, they invite colleagues and interested people from the area to a presentation. In the beautiful building of the Bajor Gizi Community House in Balatonföldvár, we present a different area of our work every year. The Mayor's Office is represented by Deputy Mayor Veronika Pappné Molnár. The programme will be enriched by beautiful poems, followed by questions and delicious cakes in the lobby...
This year's presentation was about our work in China, as we support the cause of leprosy treatment, rehabilitation and education in the Tibetan part of the vast country for the sixth year.
Many thanks to Mrs. Károly Szlukovinyi (second from left in the first row of the picture) and her colleagues for their faithful service, exemplary commitment and sacrifice!
Let their example be an inspiration to as many municipalities as possible!