The spring staff day was held on a Saturday morning in May in Budapest, in the auditorium of the Városmajori Parish.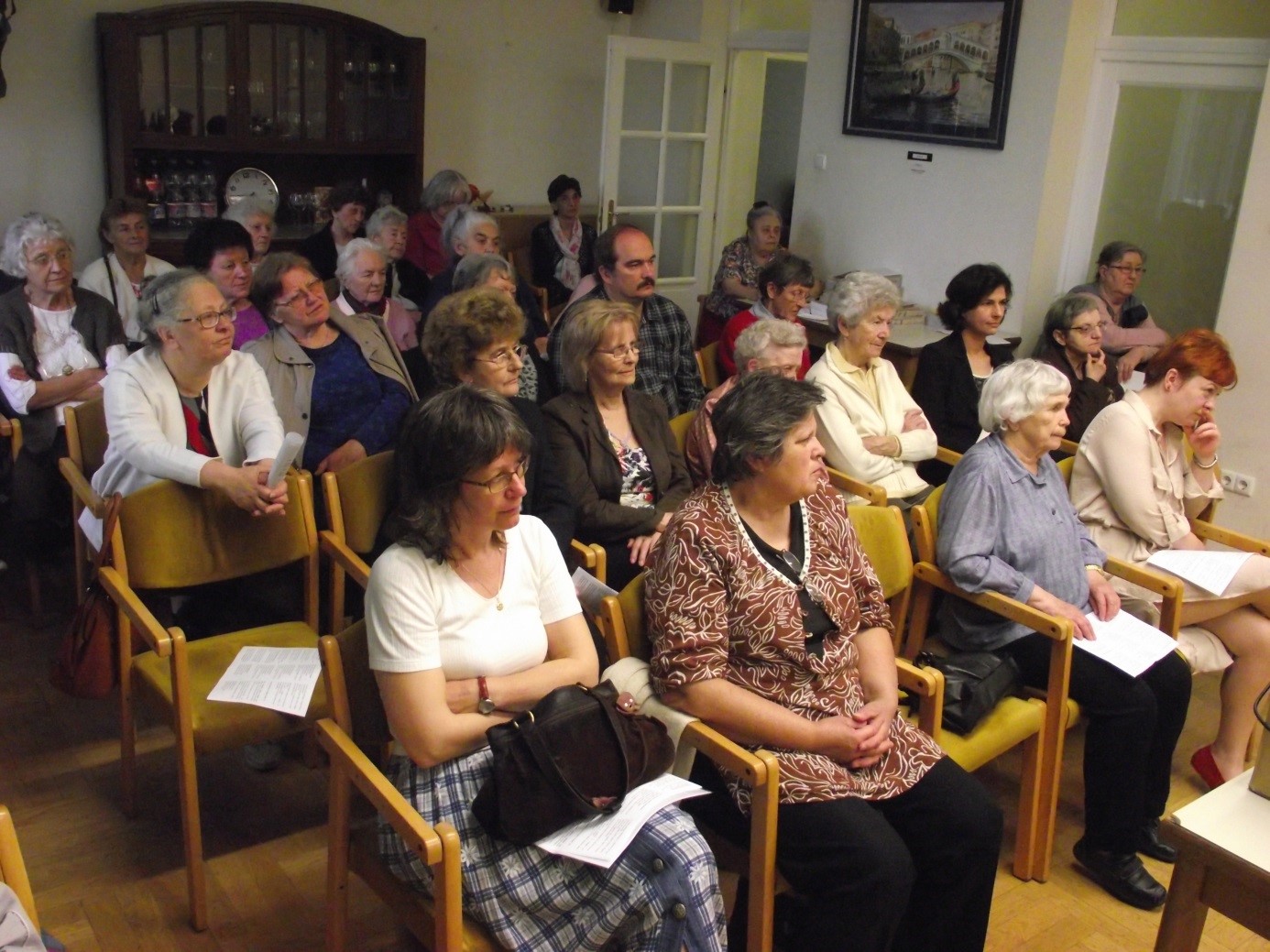 The main theme of the gathering, which was both enlightening and spiritually enriching, was "sacrifice".
A brief biblical introduction was given by Márta Riskóné Fazekas, Director, on the special moment of the "ram caught in the bush", based on verses 1-18 of Genesis 1:22. The story, misunderstood by many, reveals that God did not ask Abraham for his son Isaac. He was testing him to see what kind of sacrifice Abraham would be willing to make. That is always decided in the heart. Because Abraham would have been able to do even that, God accepted the willingness of his heart, not took his child. There was the ram caught in the thicket, the actual sacrifice, in providence of Abraham's willingness.
The Lepramis Mission can only carry out its mission through the sacrifice of so many people. All of our supporters and staff are volunteers, who without exception, all make a great sacrifice for the cause. "Whether we help this cause with our time, our knowledge or our donations, it is first decided in the heart! Happy men are those who are willing to make the sacrifice of charity in their hearts, for God will give it back to them in other ways, just as he did not take his son from Abraham. This is the secret of the 'ram caught in the bush'."
Then, Fanni Gerhardt, economist and volunteer, spoke about a profound kind of sacrifice: when people are willing to give their lives for their Christian faith. On average, every hour 11 fellow Christians die for their faith somewhere in the world. Persecution on an unprecedented scale!
(On the persecution of Christians - Gerhardt Fanni)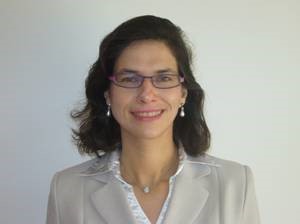 Gerhardt Fanni
Mission is always a big undertaking. It is a daily struggle in very difficult circumstances, with much sacrifice and suffering, to lift up, heal, strengthen, educate and support others. For us Hungarians, too, throughout history, many missionaries have improved the lot of humanity in distant countries. One of them, Maria Molnár, was remembered in her lecture by Dr. Margit Müllnerné Szabó, our volunteer colleague.
(Mária Molnár, the martyred missionary - Dr. Margit Müllnerné Szabó)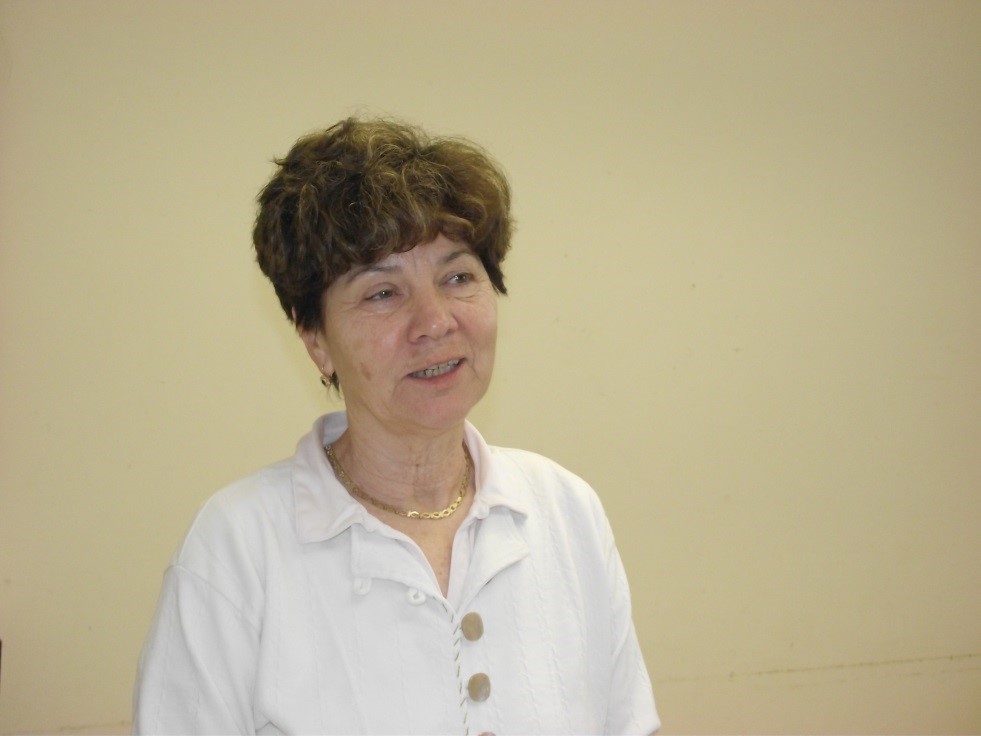 Dr. Margit Müllnerné Szabó
Learning with fun has become a tradition in our working days: in the form of a quiz. To make the lessons even more memorable, our colleague Éva Sepsi (front row, left in the group photo) prepared a group quiz based on the lectures. At the end of the fun "toto", all the groups were winners, having solved all the questions without a mistake!
Director Márta Riskóné Fazekas, in her illustrated compilation, brought closer some of the staff members who serve as missionaries - doctors, nurses, or in any other field - in the various member countries of the International Leprosy Mission in Asia and Africa. They deserve all the respect and support, along with their families! Among those still living, a special presentation was given on the story of missionary who gave his life: Dr Graham Staines and his family.
The Australian doctor arrived in India in 1965. He later started a family there, and together with his wife, also an Australian, they raised their three children to make their chosen country their home and its people their people. They put their hearts and souls into healing lepers, improving the lives of the sick and their families, and educating their children. They had every desire to lift up the afflicted, to help them with love to human dignity.
In the spring of 1999, Dr Graham took his two sons, Timothy, 10, and James, 6, with him on his usual multi-day trip to the countryside. They spent the night in their SUV on the outskirts of a village, thinking: nothing can go wrong in a protected community!
However, under the cover of night, a fanatical group of criminals set fire to their car, burning all three of them.
News of the terrible tragedy has spread around the world. What is left of the sacrificial, happy family of five is the mother and her little daughter, who have not left India, who have continued to serve the people of India with all their love, and whose testimony continues to this day to inspire strength, faith and belief. In memory of their martyred family members, a foundation has been set up to run a school for needy Indian children. A triumph of love and loyalty!
After the deeply moving images, the souls quieted down and we closed the morning's program in the prayer group led by our retired pastor-volunteer Miklós Madocsaysay.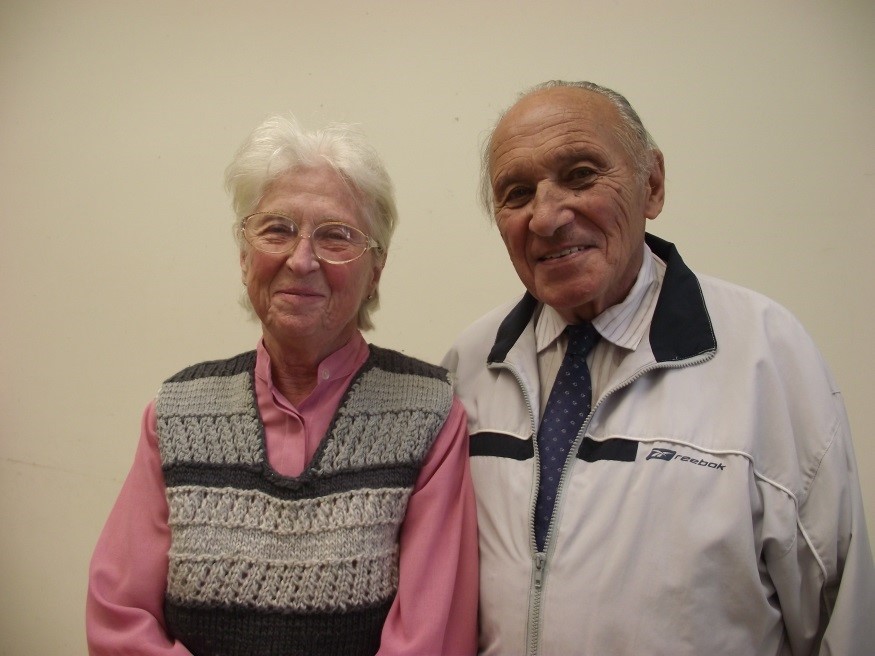 Miklós Madocsay and his wife
The communion around the laid table was an opportunity to meet and talk.