Our spring staff day on June 3, 2023, which was held in the church of the Reformed Congregation of Bp-Turkőr, was also joyful, cheerful and dedicated. Thank you again for the venue!
We are grateful for our volunteers, whose numbers are not even fully known in all parts of the country! They serve with endless love, loyalty and humility, whether as a community leprosy liaison, or as an advertiser, and as a trusted host of many other activities.
Those who came were able to see the situation of our projects in Congo, Bangladesh, India and Myanmar. The presentation gave us an insight into the difficult situation in these countries, the heroic sacrifices of our staff and, above all, the great need for help! Márta Riskóné Fazekas, Director, informed about our commitments and asked for the help of those present to raise the remaining funds according to their own possibilities.
Study work followed in groups on the basis of the following questions: 1. Why do I support the activities of Lepramism - Hungary with my work, my prayers, my material goods? 2. 3. What opportunities do I see for further fundraising?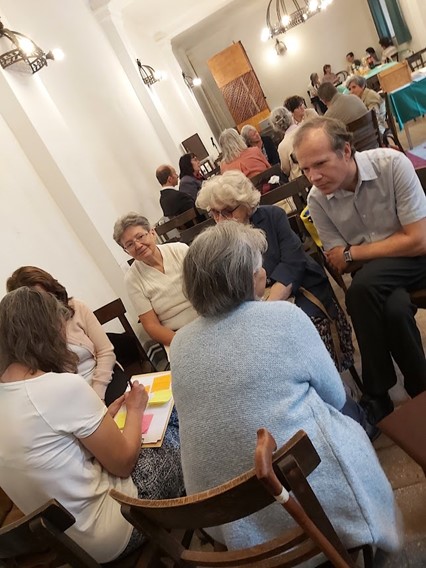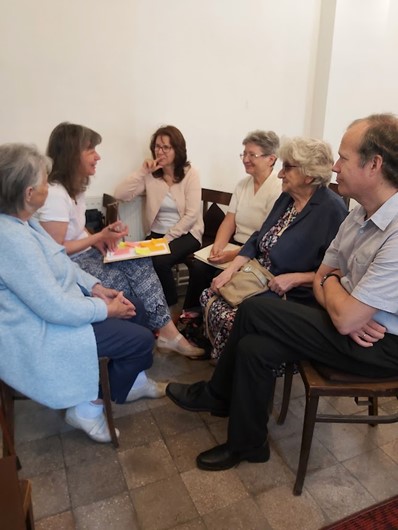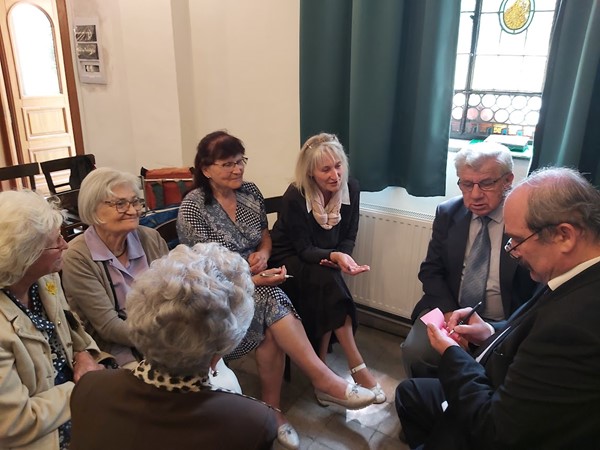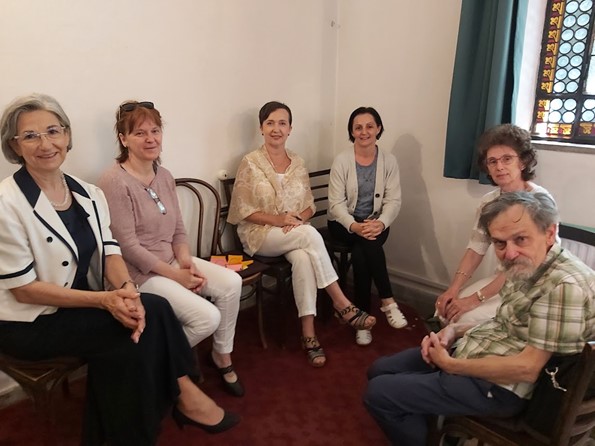 Lively, very meaningful and valuable discussions took place in the groups, with feedback given verbally and in writing by the group leaders: the group leaders Margit Müllnerné Szabó, Edit Peinlich, Éva Sepsi, László Szalkay.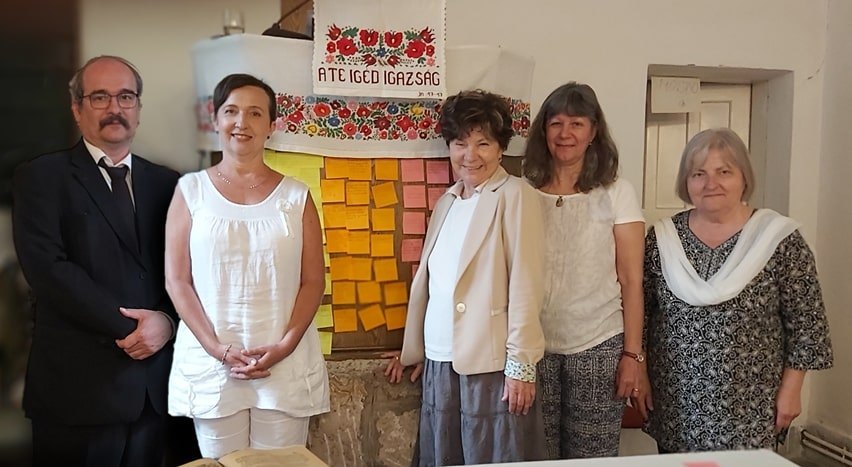 (from left to right) László Szalkay, Edit Peinlich, Margit Müllnerné Szabó, Éva Sepsi, Márta Riskóné Fazekas
Margit Müllnerné Szabó's beautiful poetry recitation and several joint singing sessions enriched the programme, in which Dr. Ágoston Dobos also joined on the violin.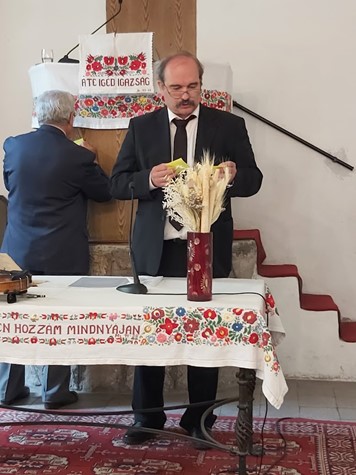 László Szalkay
A short general meeting was held, chaired by László Bódis, chairman of the Board of Trustees, as one of our trustees: László Szalkay, having exhausted all possible re-election options, has served out his term of office.
This, and the earlier resignation of another trustee, made it necessary to elect new candidates for two seats. Dr. Éva Kenéz, a medical doctor, and Ferenc Dombi, a Reformed pastor, have accepted to serve, and we thank them for their willingness.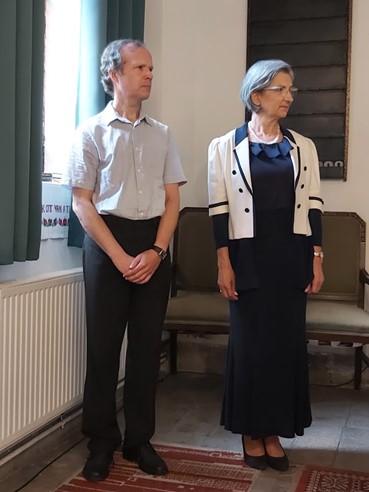 Dr. Éva Kenéz and Ferenc Dombi
After a delicious snack of good hospitality, we were together in informal conversation for a long time.
Thank you to our volunteers who, through their many sacrifices, help many, many patients to recover and make the world a better place! God bless you all!