This is how Avdes, now 18, from northern India, describes her life:
"I was in 7th grade when I couldn't hold a pencil anymore. No one in the village knew the reason for this. I reached the leprosy hospital in Nain in March 2012, just 4 years after I felt the first signs of my illness. At the time, small white spots appeared on my body and I could not feel the tips of my fingers. My parents didn't take me anywhere. My father hadn't loved me much before, but from then on he started beating me and cursing me. Even though I had an operation in the hospital when I went home, my relationship with my dad didn't improve. I tried to commit suicide four times. I jumped off the train. By then I had several wounds."
This is how Avdes arrived at the hospital: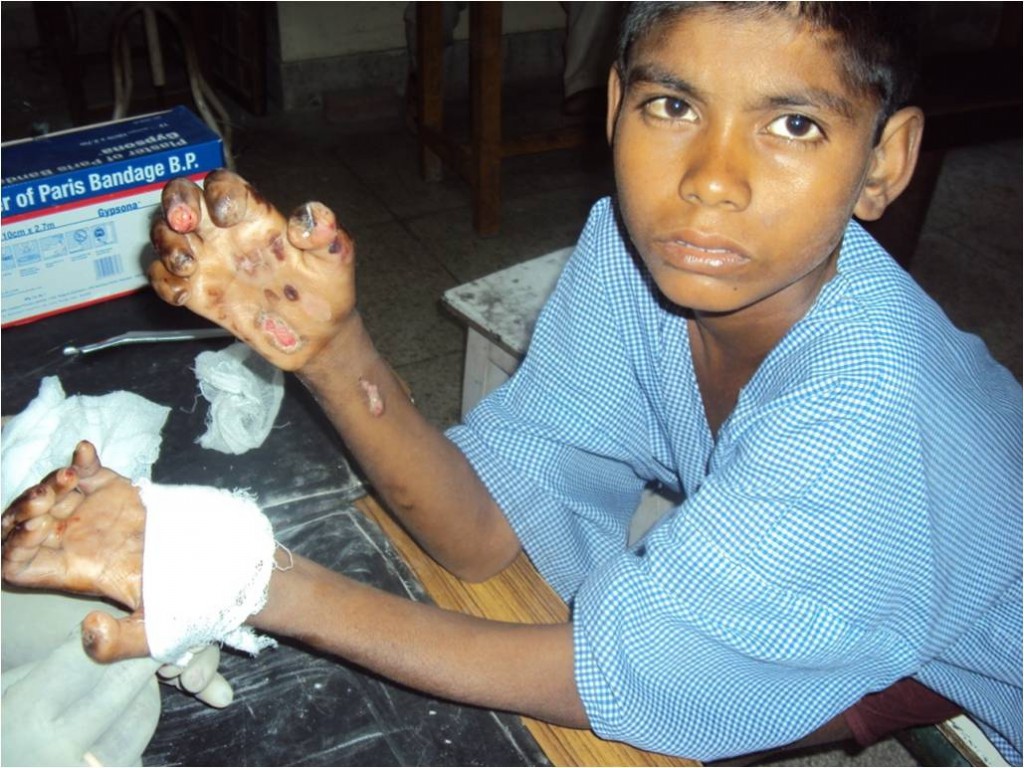 According to Dr Premal Das, Chief Medical Director, and his staff, it is also rare to come across a case and life as traumatic as the boy's.
"Then I returned to the hospital in Nain. There I was received with great love and my body was repaired. I don't want to beg anymore. At the hospital they offered me the chance to study and even get a profession! I really want that. I have a new life. I had no help, you helped me! I wandered the streets begging for food. I was sick, and you cured me. I can't forget that compassion. You're like my mother and father. Thanks to you, many lives can be changed like mine! You help those who others cannot help. You treat everyone equally well. God will reward you! Please don't be angry if I do wrong sometimes. Avdes."
This is what Avdes looked like after her treatment (from left)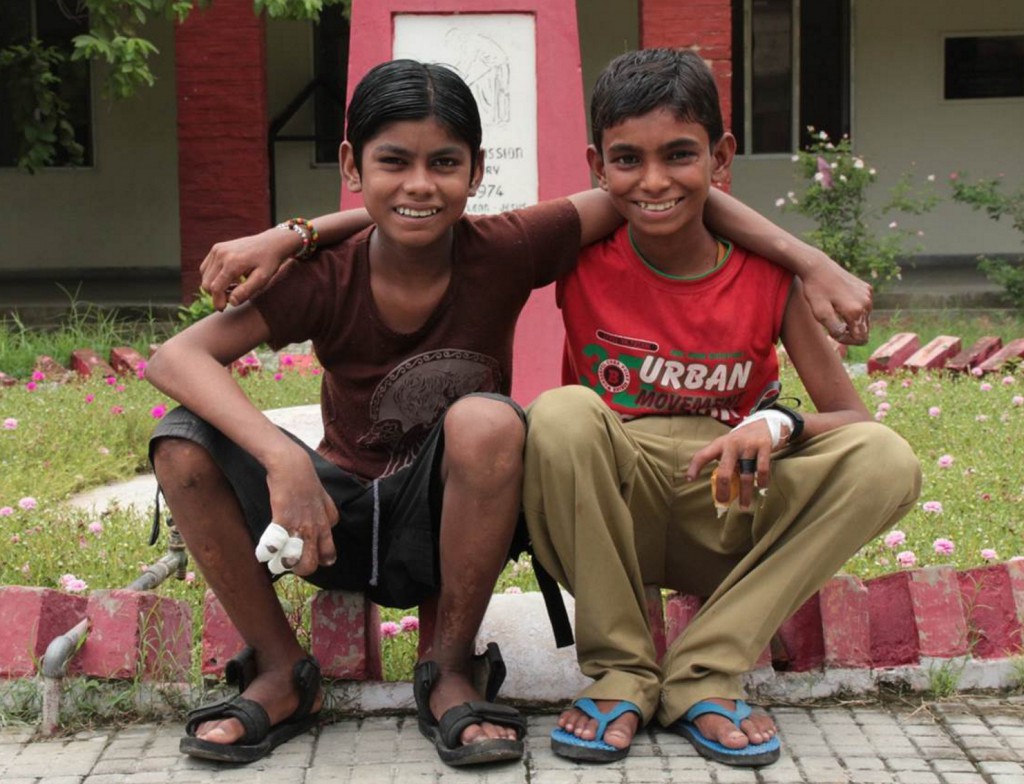 Wonderful change in body and soul!!! This is why the Lepramissiion is active, asking for support, so that we can help as many "Avdes" as possible!