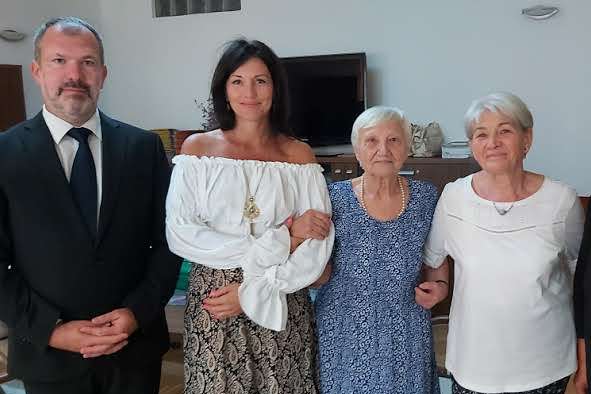 We thanked our faithful colleague, Judit Lászlóné Kiss (in blue dress) for her decades of tireless service during the service on 9 August at the Szigetszentmiklós-Ujvárosi Reformed Congregation. Since the beginning of the Leprosy Mission's ministry in Hungary, he has served as a volunteer in the community for nearly fifty years, keeping the cause of leprosy patients alive, the need and the possibility of helping. Her authentic, compelling love and commitment has contributed greatly to the ongoing giving to the Mission, which has helped many patients regain their health.
With great gratitude for all that our colleague has done for our mission with sacrificial love, we thanked him for his service. At the same time, the "passing of the baton" took place: Károlyné Becz (right) and Zsuzsanna Hegedűs (left) volunteered to continue their service as leprosy missionary liaisons, as authorized by Pastor Ákos Morva.
We would like to thank the pastor, the leaders, the officers and each and every member of the Szigetszentmiklós-Ujvárosi Reformed Congregation for their activity, sacrifice, exemplary generosity and love for the cause of the Lepramissi Mission! May their great example be an inspiration to others!