"Two weeks ago I thought I was going to die. I felt a sharp pain in my chin and I couldn't speak. - says 55-year-old Mamuna Mohamed. "Fortunately, Geeske Zijp, the leader of the Chad Lepramism Mission, took away the pain. Maybe next week I'll be fully recovered! The Lepramissiion will give me all the help I need, without them I wouldn't be alive!"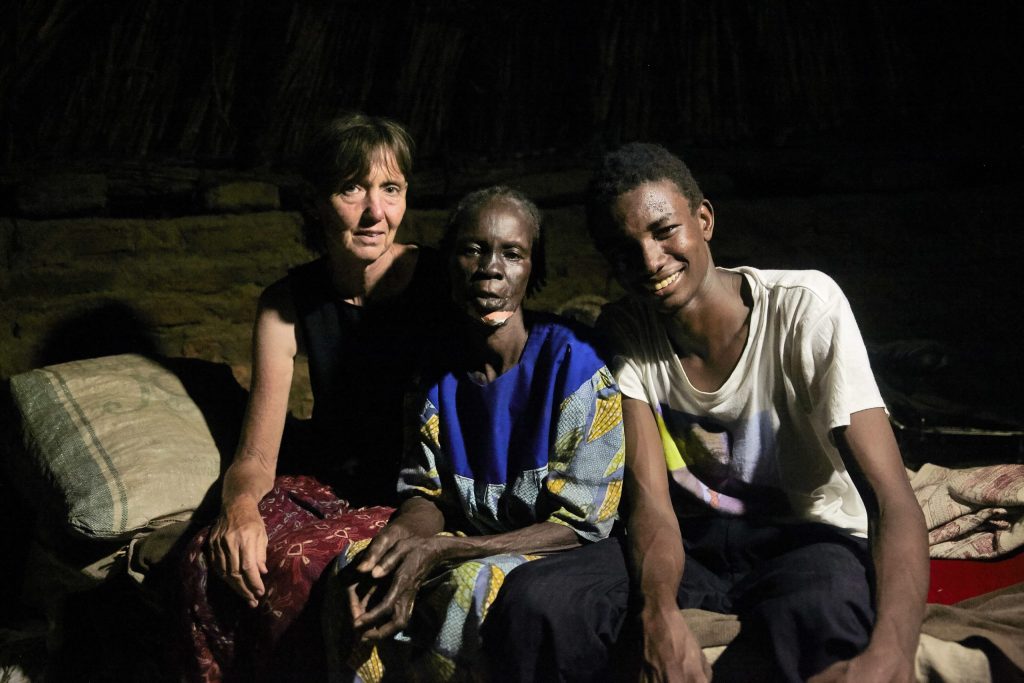 Mamuna is the mother of 20-year-old Abdelkerim Handan, who was driven away with her son by her husband when he was found to have leprosy. Since then they have been living in abject poverty.
Mamuna is very proud of her son. "He is the best student in the class out of 114 students! He loves learning! During school holidays, he works on construction sites alongside his uncle. He pushes the wheelbarrow, passes the stone, carries heavy building materials. He uses his earnings to pay his school fees and buy books. I couldn't go to school. I had to herd my father's cows since I was little. But there was no school in our area." - says Mamuna. She proudly shows off her son's maths book.
"I have no husband to protect me, but I have a son to take care of me! My son is looked after by Geeske of the Lepramissiion. When I am sick, Geeske is the one who brings me porridge and medicine, and even takes me to the hospital if I need it. Even when I was hungry, the Lepramissiion took care of me."
I lost my little finger to leprosy. My hand is numb. I have to be more careful not to burn myself because I don't feel any pain. I always use thick gloves to handle hot pots because burning my hands can happen very easily.
I am well in my soul. I am no longer afraid of the future, since I have experienced the helpfulness of the Lepramissiion."