The spouses love each other dearly, even though they have both been through difficult years.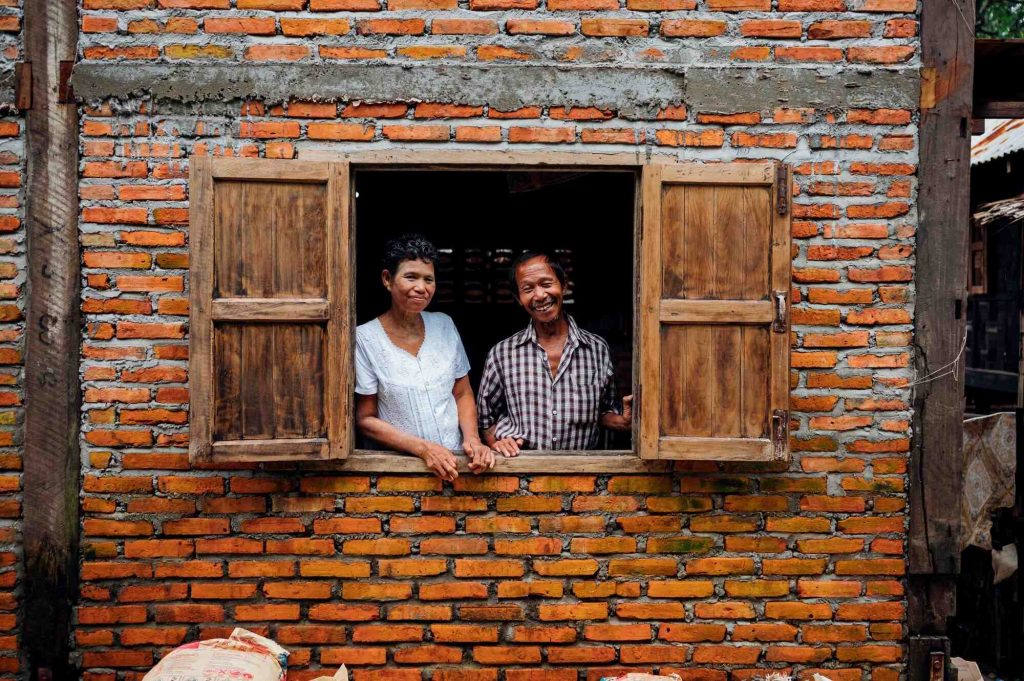 A happy couple in their own home.
The husband is in his seventies. He started showing signs of leprosy in his twenties. After visiting the local leprosy clinic and being treated, he decided he did not need to return: that is when his hands and feet began to become numb. At the age of 22, his wife came to the Mawlamyine Christian Leprosy Hospital in Myanmar, which we support, with skin rashes. Unfortunately, she later developed complications and only avoided amputation due to careful medical care. It was at the hospital that the couple met: now married for 25 years and parents of two adult children. As they would have been ostracised by the community, Mawlamyine Hospital provided them with care and treatment, for which they are very grateful. Thanks to the doctors and donors, they are able to live in their own house.
"We are grateful for everything you have done for us. Thanks to the doctors and the supporters, we can have our own house. I pray that we can live here in peace and tranquillity, as I keep the hospital staff in my prayers." - confesses the wife.
The hospitable couple welcome anyone into their home, where it is a pleasure to see how happy they are together. Their warm smiles are as heart-warming as their kind invitations. Mawlamyine Hospital has truly changed their lives.