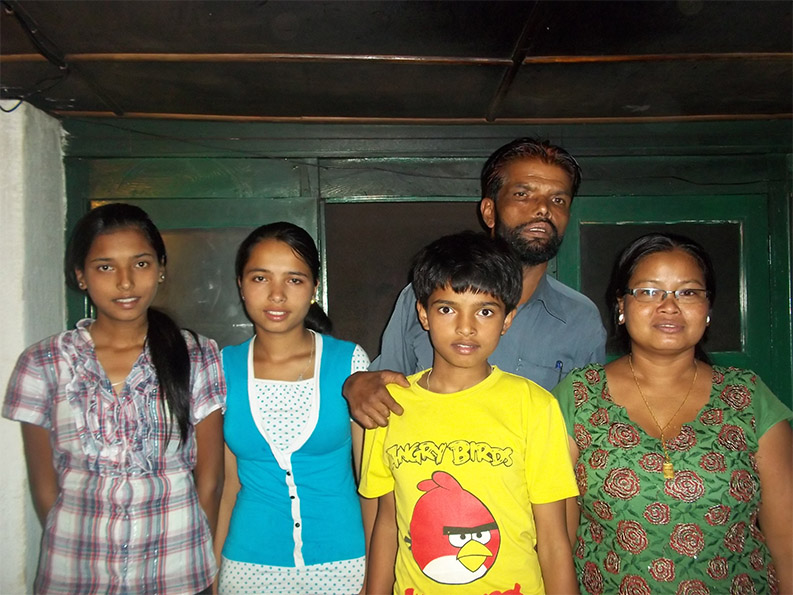 Kasinat Arayal has been working at the leprosy hospital in Ananda, Nepal for 22 years.
He says he was 7 when he was diagnosed with leprosy and is now 55. The whole village turned their backs on him and his family because of it. He had to shelter in the cow shed and his teachers refused to let him go to school.
After a few years, he left home because he heard about the hospital in Ananda. After being cured, she decided as a child to stay on. She had no family to return to. At the hospital, he was first given wound dressing duties. It soon became apparent what a valuable job he was doing, not only with bandaging, but also with his compassionate manner. He could empathise with the plight of patients and treated them with love.
He later married. They had three beautiful daughters. Kasinat considers himself a very happy man. Unfortunately, most of her companions do not fare so well. Meanwhile, Kasinat has also become a member of the Nepal chapter of the rights organisation IDEA. She has even been elected as a staff member of the Village Centred Rehabilitation Network. They are working to convince those around leprosy patients that their fears are unfounded and to integrate them into their communities.
The Lepramis Mission in Nepal is proud that a former leprosy patient who grew up under its wing has achieved such high esteem. The entire International Leprosy Federation community shares the joy and wishes Kasinat continued blessings in his important positions!