Phyo Vai Soe, 30, from Myanmar, was diagnosed with leprosy 11 years ago at the age of 19 at the Mawlamyine Christian Leprosy Hospital. Although they wanted to start his treatment immediately, the young man ran away home in fear. His mother had to take him back to the hospital ! From then on he shuttled between his parents' home and the hospital.
5 years ago, he met his wife in the hospital, where she was receiving treatment with her grandmother. Unable to use her mobile phone, she asked Phyo Vai Soe for help. In the meantime, they fell in love and later got married. They had a son, whose name translates as " When I call, answer ! "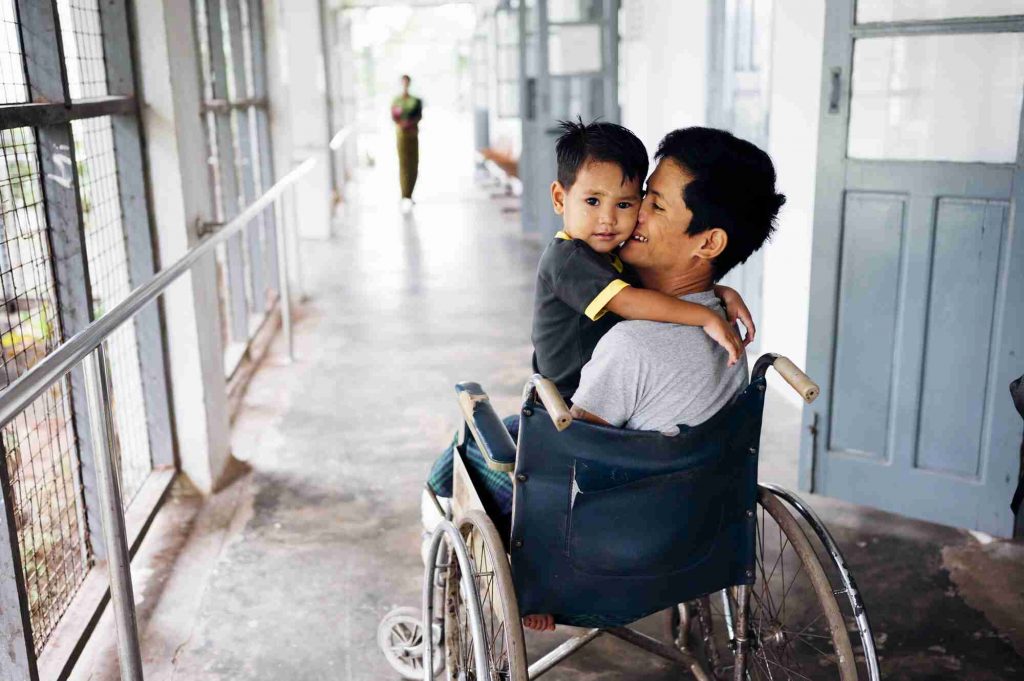 Phyo Vai Soe with her baby boy
Phyo's life could have been different, but after meeting his wife, it took a very different direction. It was good to live with his parents, but with his wife and son, it was a special happiness ! - he confessed.
His wife, Mahve Htve, had to leave her village because she married a man with leprosy. Her family does not accept her husband, so she herself has not been home for 5 years. They made an attempt two months ago, but the young woman's brother rejected Phyo, mainly because of her disability. They refused to accept her as a family member, the husband of their brother. So they had to leave the village.
A beautiful family living in love and understanding, yet the relatives would rather give up to enjoy the growth of the little boy ! Such is the strong stigma and exclusion about leprosy and disability ! Although the choice is theirs, yet leprosy can so powerfully tear families apart even today ! However, the love with which Phyo's wife stands by him is exemplary.
Phyo has a nasty ulcer on his left leg. As a result, her feet and legs were plastered to reduce pressure on the wound. Phyo knows that his condition will once again require the help of Mawlamyine Hospital. "Without them I would have died ! " she admits.
He thanks everyone for their help and asks everyone to continue to support leprosy patients in the future.